Bus rental services for Berlin and Brandenburg
Welcome to our family-run bus company in Berlin and Brandenburg.
Are you looking to hire a bus? No matter the destination, our coaches will get you from A to B safely and comfortably. 
Our state-of-the-art fleet of Mercedes buses will transport your tour group, colleagues, students, team or private party to wherever you need to be – whether you are crossing the city for an event or crossing Europe for the holidays.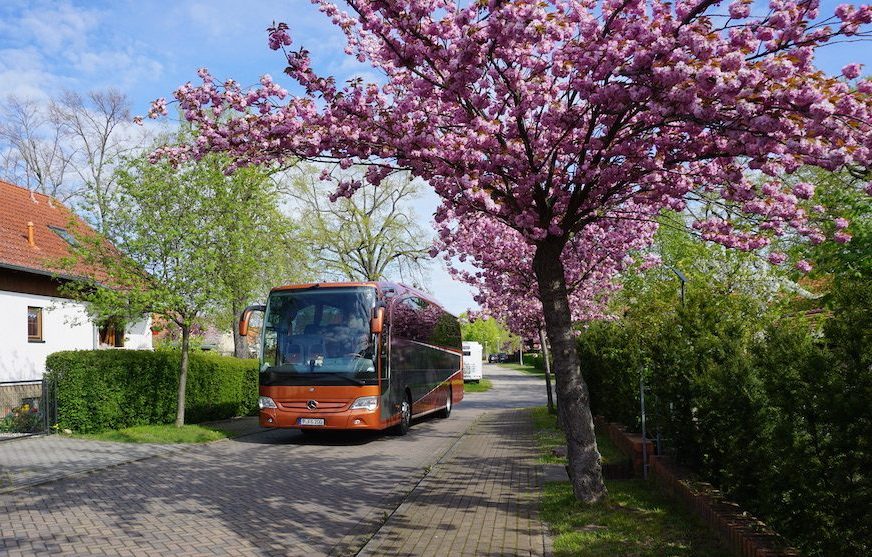 More than just a bus company in Berlin: Trip planning assistance
Do you need help planning your next trip? As a bus company in Berlin, we also offer travel organization services.
Planning a group trip can be a major hassle, so why not leave the logistics up to us? You can simply tell us where you would like to go and for how long you wish to travel, and we'll create a custom itinerary for your group.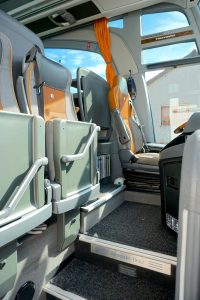 Thanks to our decades in the industry, we have an extensive network of European contacts in tourism and hospitality. In addition to providing a top-notch bus rental service, we are happy to take care of all your other arrangements (hotels, day trips, tour guides, and anything else you may need) so that you relax and get more out of your getaway. 
Find out more about our bus rental services, and soon, you'll be on the road to new adventures!