Luxury Tour Bus Rentals for Travel Companies
For 15 years, we have been offering bus rentals for travel companies and operators. We take our partners' customers to the South of France, Croatia, Switzerland and all around Germany.
What are the benefits of luxury tour bus rentals?
There are many advantages to bus rentals through Transportservice Graubmann. Here are some of the top ones:
Our fleet is made up entirely of First Class, 4-star Mercedes Benz buses, ensuring ultimate comfort, even on longer rides.
We only use new buses which and pride ourselves on each bus being well-maintained, quiet, safe and clean.
We are a family-run company, dedicated to providing a more personalized experience to each customer before and during a trip.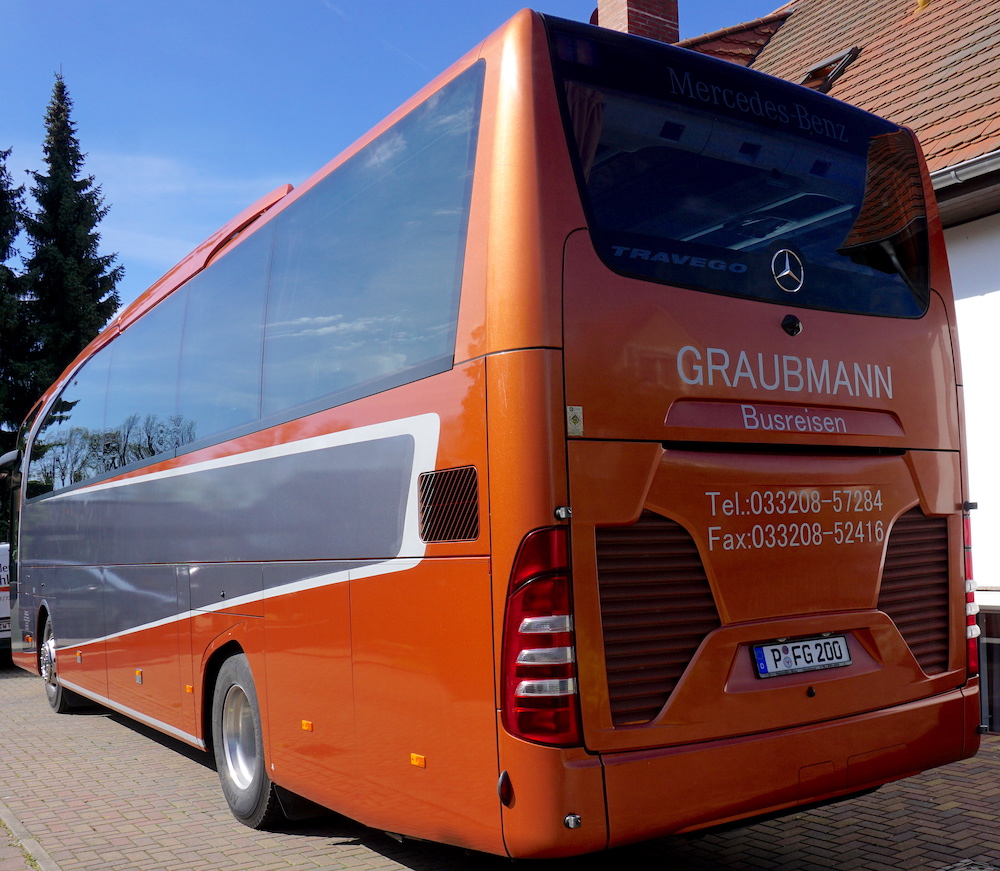 Tour bus rentals for events
Not only do we offer tour bus rentals for travel companies, but we also provide coaches for your events.
Do you have a private or company event coming up? We are happy to pick your group up from anywhere in Potsdam, Berlin and Brandenburg. Our coaches can also be hired for:
Corporate Events. Having a team-building event beyond the office space? Headed out of town for a conference?
School Trips. Our fleet is available for field trips, whether to take your students to the zoo or museum, or on a longer, year-end extravaganza. 
Weddings and Parties. Celebrating special events or milestones with friends and family is an important part of life. We make sure getting you there goes smoothly.
And much more! 
To find out more about our tour bus rental options, please get in touch with us.